There is a philosophy that Prodigy Homes adheres to: delivering quality craftsmanship and all the pleasures of creating a personalized home, while simultaneously offering efficient build times and prices that are more affordable than those of Custom builders. This is what makes us unique and is why we deliver The Best Experience in homebuilding.
It is to that end that we have carefully packaged our two collections.
The Pearl Collection was created to deliver our most affordable price point without
sacrificing style or workmanship. While paired down to a more minimal aesthetic, this package is hardly lacking. Granite countertops, a gas fireplace, and Huntwood cabinetry are just a few of the high-end features you will find in a Pearl Collection home.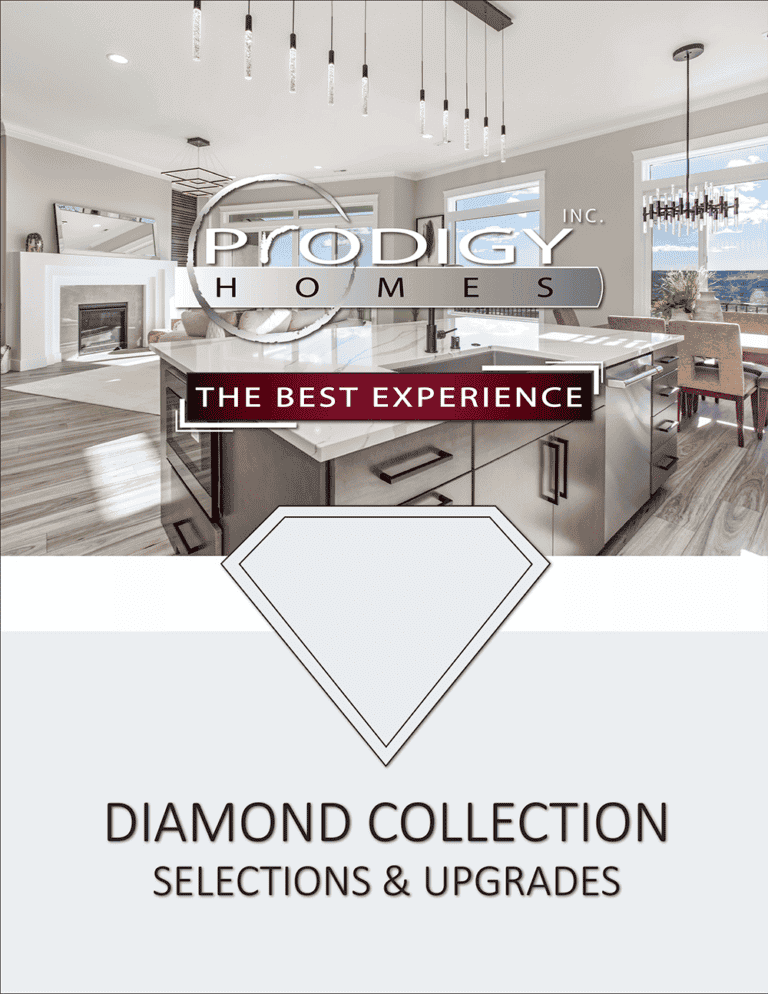 The Diamond Collection was thoughtfully packaged to deliver top-of-the-line finishes and craftsmanship. It includes what people want the most. In this collection, you'll find high-end appliances, quartz countertops, Prodigy's signature dramatic trim, and so much more.