Prodigy Homes, Inc. is your local home-builder for the Tri-Cities, Washington, currently building in Richland, West Richland, Kennewick, and Pasco.
Prodigy Homes began with a dream: to build homes far above the "standards" adopted by today's builders.
Armed with their strong work ethic and immense home-building experience, and spurred on by a desire to succeed, Jason and Jasmine Wilkinson formed Prodigy Homes in 2007.
"The challenge was to remain competitive while offering not-so-standard standards," says Jasmine.
Where does the company's name originate? As a young professional, Jason Wilkinson was named a prodigy for his outstanding abilities in the trade. "We thought, 'What could be better than 'Prodigy' to describe what we're doing here?'" Jason explains. "We are always striving to remain at the forefront of the home-building industry by utilizing new technology and staying aware of design trends."
Always moving forward, growing, and improving, Prodigy Homes truly lives up to its slogan: "THE BEST EXPERIENCE." The entire Prodigy Team is dedicated to providing this unmatched experience to you. They invite you to take a closer look and see the difference.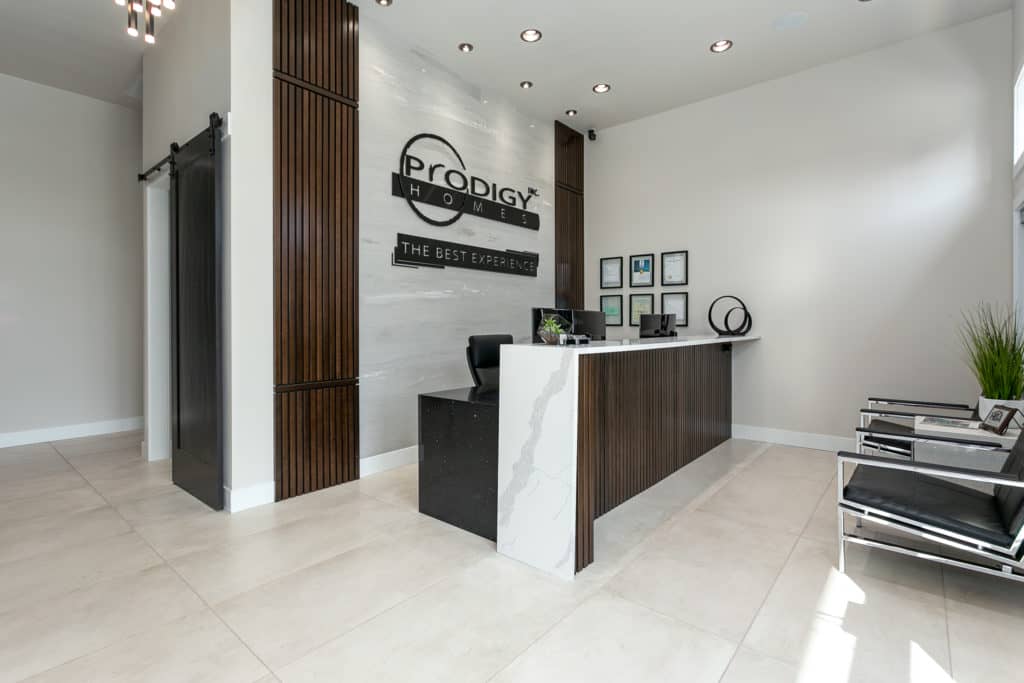 "We wanted to personally thank you all again for making the dream of building a home a reality. Can I just say wow! Your team is so professional and really take pride in your work. This is more than just a home… it is a place of safety and where our children will make their childhood memories. We are truly grateful for your hard work, patience, and expertise along the way."

"Thank you, Jason and Jasmine and the whole Prodigy team. We are thrilled with our new home and you made the process easy for us even during the pandemic. Thank you for your hard work in making this happen. You listened, you acted, and you are efficient and effective. Prodigy builds a quality home with a good value."

"Thank you for all the customer service, attention to detail, patience, and amazing workmanship you and your company put into building our new home. We are beyond thankful and in love with our Falcon Lane Home."

"We couldn't be happier with our experience building with Prodigy! The whole process was smooth! We loved that we always knew exactly what was happening, as they updated their builder-trend website regularly with photos and pricing of any upgrades we requested! Absolutely love our home!"

"Thanks to the patience and communication that went on, the selection process was very pleasant. With all the choices that had to be made, it could have easily overwhelmed us. But the process that the Prodigy Team and Ginger put into action made it all enjoyable."

"Thank you for making our Westcliffe home dreams come true! The quality of our home shows why we chose your team to take this journey with us. Jason and Jasmine's team at Prodigy Homes is extremely professional. They make the building process easy. I would HIGHLY recommend them to anyone. "