At Prodigy Homes we have family rooms that fit all styles. Not only do we offer several style options, but we offer several sizes as well. Take a look at some of the beautiful family rooms we have built and see why people love building with us!
First, we have this cozy family room. This room has so many elements that make an amazing family room, for instance,  check out that amazing picture window! It makes this room feel larger, as well as makes it look bright and fresh! The entertainment center features bold tile that contrasts with the cabinets, making this room welcoming and unique!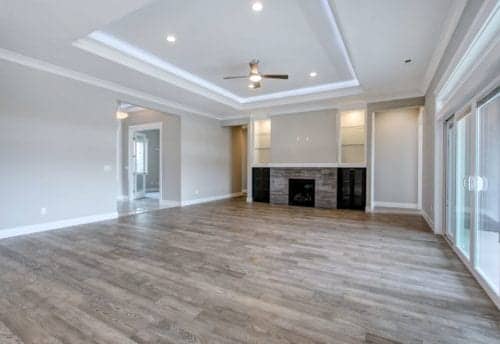 Let's take a look at this next family room. This space features gorgeous natural colors and a refreshing view from the larger-than-life sliding doors. This classy room has great detail. What do you like about this room? Is it possibly the creamy cozy colors of the fireplace tile? Or could it be the POP of white on the cabinets? At Prodigy we offer different entertainment styles that fit our homeowners. What would your family room look like?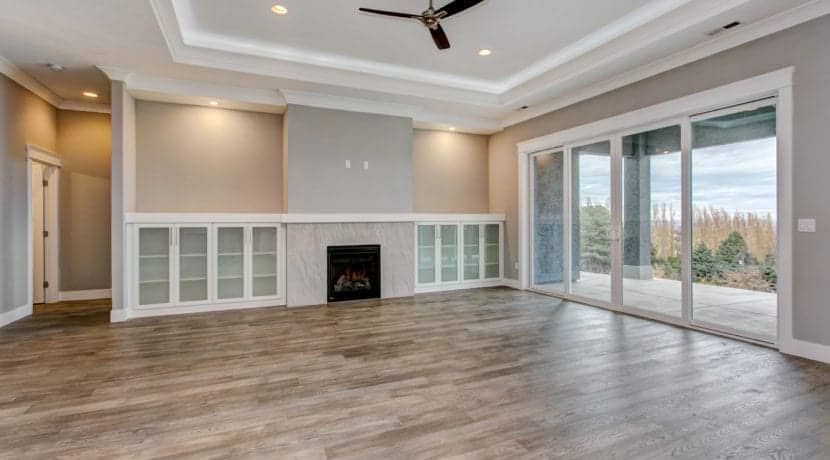 Let's take a look at #3. This room features wide open space, rich dark flooring, and a stunning coffered ceiling! This ceiling adds so much beauty and majesty, while the earthy color of the walls cozy it up.
Here at Prodigy, we believe you shouldn't have to choose style over quality or vice versa. Both of these things go hand in hand for us. We take pride in the fact that we have won the Best Workmanship Award 6 years in a row now. We would love to help you build the home of your dreams! Don't wait, call us today at 509-737-6227 and schedule a meeting!